【Needle Coke】Manufacturers Undergoing Maintenance, Reduced Supply



【Needle Coke】Manufacturers Undergoing Maintenance, Reduced Supply
In October 2023, some needle coke manufacturers began maintenance, leading to a reduction in the supply of needle coke market, to learn more about graphitized petroleum coke.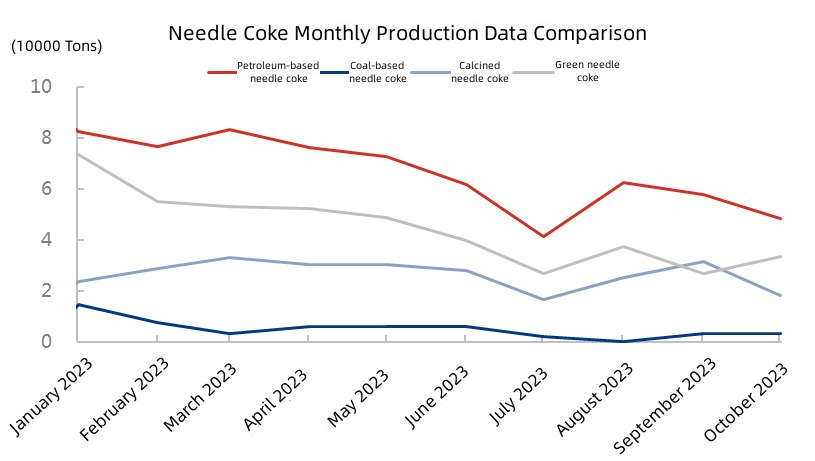 According to monitoring statistics, the production of needle coke in October was 51,500 tons, a month-on-month decrease of 9,500 tons or 15.57%. Most coal-based enterprises were shut down, with a production volume of only 3,000 tons, while petroleum-based needle coke accounted for 48,500 tons. Among them, the production of green coke was 33,400 tons, and the production of calcined coke was 18,100 tons.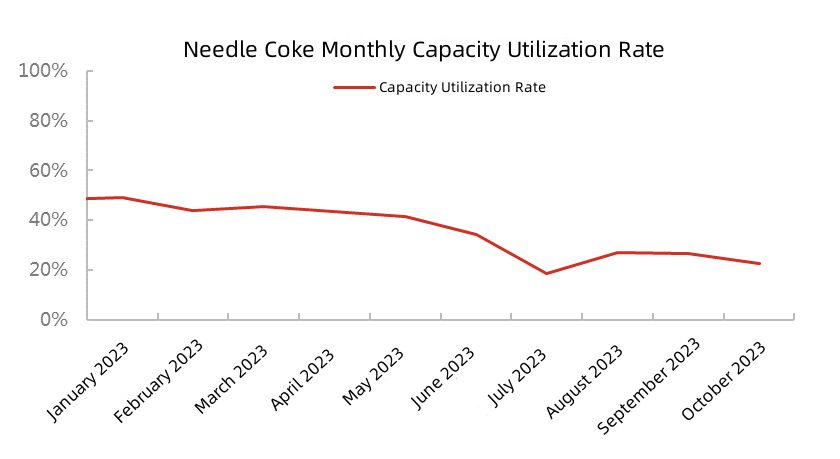 The monthly capacity utilization rate of needle coke in 2023 showed a downward trend, reaching its lowest point in July at 19%. The average operating level of the needle coke market from January to October was 35%. The main reasons are the poor performance of the two downstream demands for needle coke in 2023. Many steel mills were operating at a loss, leading to insufficient production, a contraction in graphite electrode consumption, and graphite electrode being in a state of low production and inverted profits. Only a few mainstream enterprises maintained low-load production to sustain supply. On the other hand, although consumption in the lithium-ion battery negative electrode materials field continued to grow, the main theme was cost reduction. Under the cost reduction trend, negative electrode factories purchased more low-priced resources, such as petroleum coke, to replace needle coke, resulting in a decline in needle coke consumption. In this situation, needle coke manufacturers have mostly reduced production lines, produced on demand, or switched to the production of other products, such as petroleum coke.
The needle coke market is currently facing multiple bearish factors, with production costs under pressure and slim profits, coupled with weak demand downstream, leading to significant shipment pressures. The needle coke market is expected to operate steadily but with a tendency towards weakness in the future. Contact us for the latest needle coke market analysis.