【Graphite Electrodes】Market Prices Rebound

【Graphite Electrodes】Market Prices Rebound
Recently, China domestic graphite electrode market prices have seen an increase of 500-1000 yuan/ton.
The primary reasons for this recent uptick in graphite electrode prices are as follows:
1、On the raw material side, the fluctuating and rising prices of needle coke have provided strong support for the price increase of graphite electrodes. Since August, graphite electrode manufacturers have been generally optimistic about price increases, hoping to alleviate their own cost pressures through price adjustments.
2、Recently, the demand trend for graphite electrodes in the downstream sector has improved, and overall shipments from graphite electrode manufacturers remain reasonable.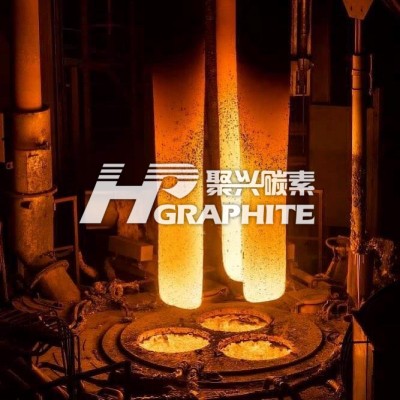 Ultra-High Power Graphite Electrodes Price Trends on September 19th: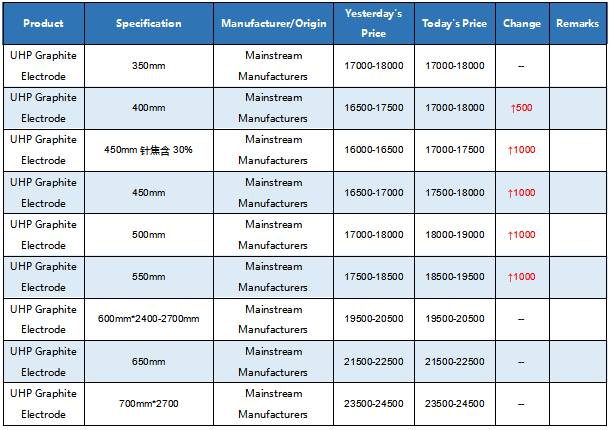 Future Predictions:
1. With the weakening impact of high temperatures and heavy rainfall, coupled with the effects of policies aimed at stimulating consumption and lowering interest rates, there are signs of market stabilization in terms of sentiment.
2. Due to the pressure of losses in the first half of the year, graphite electrode companies were forced to limit production. As a result, the overall production in the graphite electrode market is insufficient, and graphite electrode inventories have now decreased to a healthy level.
3. With the approach of the National Day holiday and the steel mills' need to stock up to some extent, coupled with the gradual recovery of electric furnace operating rates, the trading volume of domestic graphite electrodes is expected to rebound.
In summary, driven by the positive factors of improving demand, tight supply, and high costs, there is still an expectation of an upward trend in graphite electrode market prices. Want to know what's happening with graphite electrode prices during the National Day? Just follow us!